Nautical Furniture
High quality detailed handmade nautical furniture that you
have come to expect from The Lighthouse Man
Proudly display all of your nautical décor on beautiful wooden Nautical Furniture from the Lighthouse Man. We are pleased to offer both row boat and canoe style shelves handcrafted from beautiful hardwoods. We offer each style in a wide-range of sizes and colors to meet your decorating needs. This unique Nautical Furniture is a perfect addition to any Fathers den, family cabin, hunting or fishing lodge, or church or scout camp.
Click on the images below to visit desired page!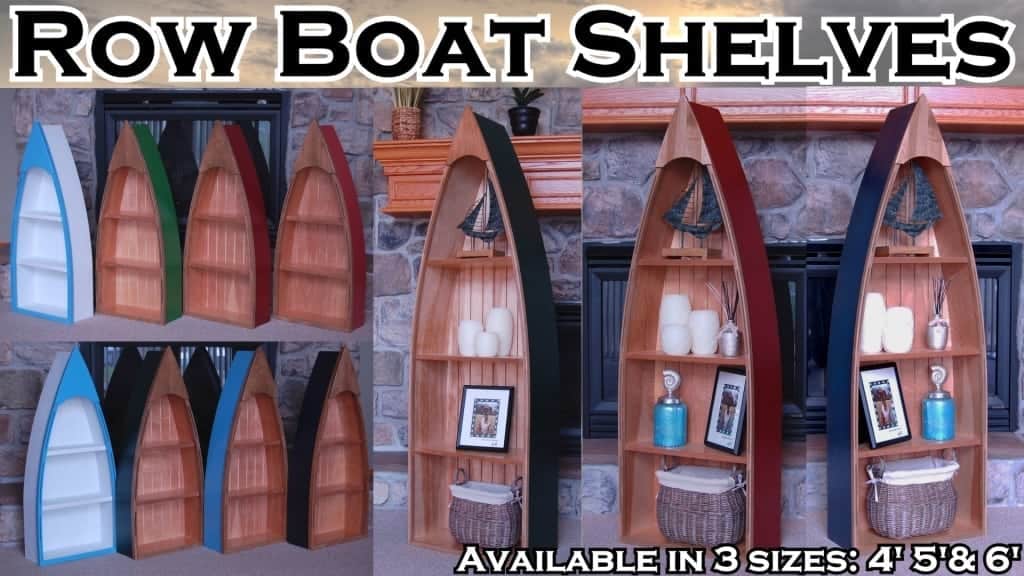 Do you ever wish you could relive those lazy afternoons spent fishing with Dad and Grandpa while floating along in the old row boat. Now you can do just that with a set of Row Boat Shelves from the Lighthouse Man's line of Nautical Furniture.   Built to order in several different sizes from natural hardwoods and hand-painted in your choice of color. Great for at home, the office, or the fishing cabin. These Row Boat Shelves from the Lighthouse Man will let you display your pictures, nautical décor, and even relive your memories.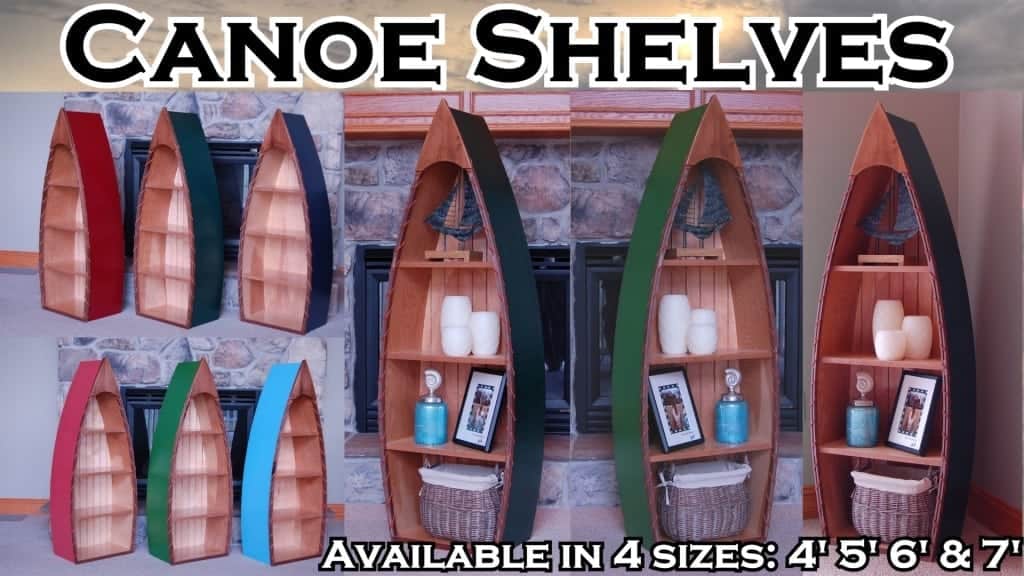 Set your inner adventurer free as you follow the trail of Lewis and Clark with a set of Canoe Shelves from the Lighthouse Man. What better place to display all of the treasures and artifacts from your life's expeditions than on this handcrafted piece of Nautical Furniture. Each Canoe Shelf is built to order in a variety of sizes from durable hardwoods and hand-painted in your choice of color. The Canoe Shelf is the perfect addition to the home or office of any adventurer or outdoorsman.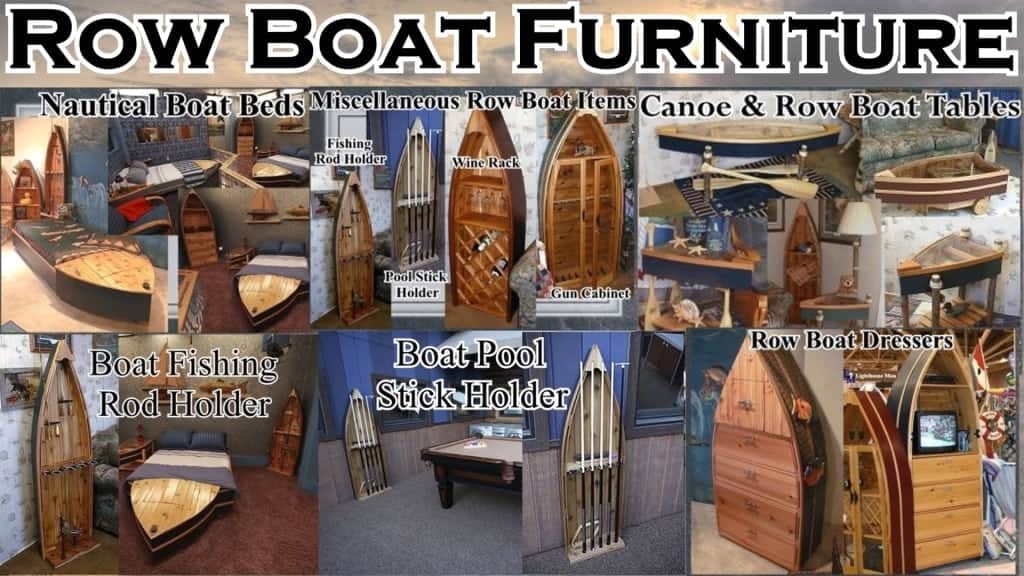 Row Boat Furniture – Click Here
Just as the spirit of adventure drove the early explorers around the seas and across the continents, so do we here at the Lighthouse Man continue to explore new and exciting options in Nautical Furniture.  Avenues that we are currently exploring and developing include row boat beds and dressers, as well as entertainment centers, wine racks, and pool cue racks. Other future Nautical Furniture possibilities include canoe end tables and coffee tables, as well as bars. We'll be sure to inform you as soon as a discovery is made and a new piece of Nautical furniture is made available!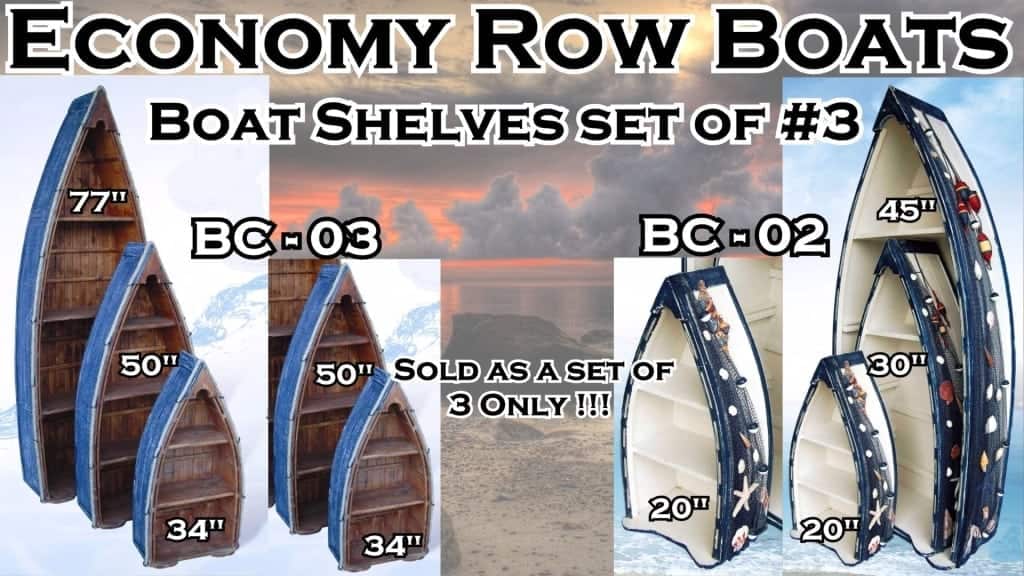 Economy Row Boats – Click Here
Do want some Row Boat Shelves, but are trolling for a bargain?  Then cast your Nautical Furniture hook and line at the Lighthouse Man's Economy Row Boat Shelves.   Not only will you get a less-expensive piece, but you will get a set of three! Each set includes three differently sized Row Boat Shelves, one small, one medium, and one large. This set is ideal for decorating, filling large areas, and even in retail settings. For the Nautical Furniture bargain hunter, there is no better deal than our Economy Row Boat Shelves.