Lighthouse Decor
As a kid, I can remember watching movies like Jaws and Orca and a few nameless others that I can recall vaguely.  I loved the crashing of the waves and the sandy beaches with the piers and jetties pushing out into the water.  What drew my attention more than the shark  attacks and killer whales going crazy were the lone standing lighthouses with their beacon of hope reflecting in the distance.  Our customers may have similar memories or very different ones, but they all reflect back to a lighthouse.  The Lighthouse Man has taken those memories and created a line of Lighthouse décor for its customers. The lighthouse décor line includes our stylish Lighthouse Mailboxes, Decoratice Lighthouses, Lighthouse Lamps, and Stained Glass Lighthouses. If you are thinking about redecorating a family room, adding a new lighthouse piece to an existing collection, or have someone else in mind who enjoys lighthouse décor, then take a look at our line of Lighthouse Décor and let  The Lighthouse Man help with your decorative needs!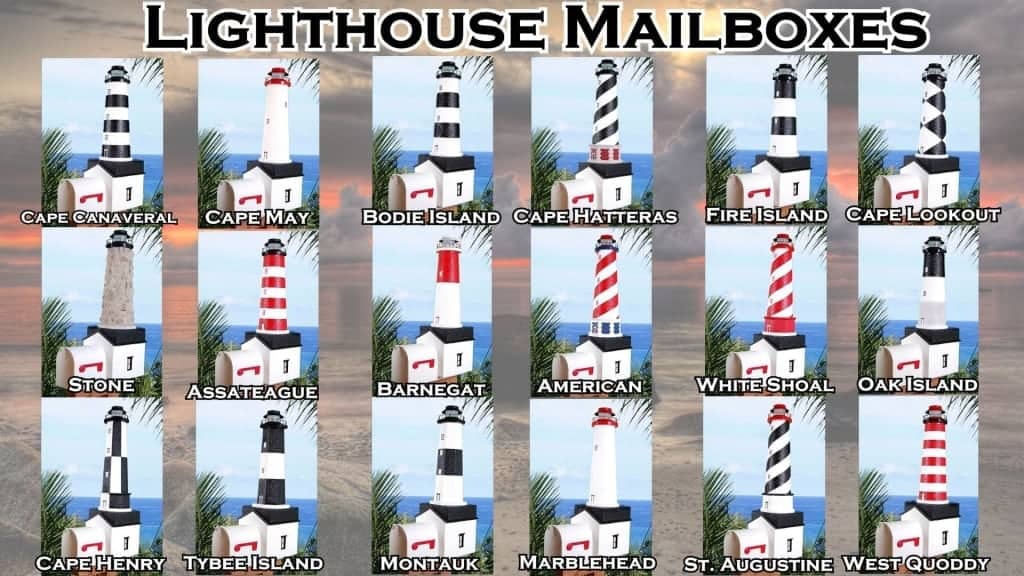 Lighthouse Mailboxes – Click Here
How many people have a plain gray or black or that "wonderfully tasteful" beige colored mailbox at the end of your drive?  The only things that we really need it for is to collect junk mail and bills, so who really cares what the receiving box looks like? More people than you think. The Lighthouse Man has a line of Lighthouse Mailboxes to give the neighbors something to talk about and admire. Even the mailman will appreciate your care in choosing a beautiful Lighthouse Mailbox from The Lighthouse Man.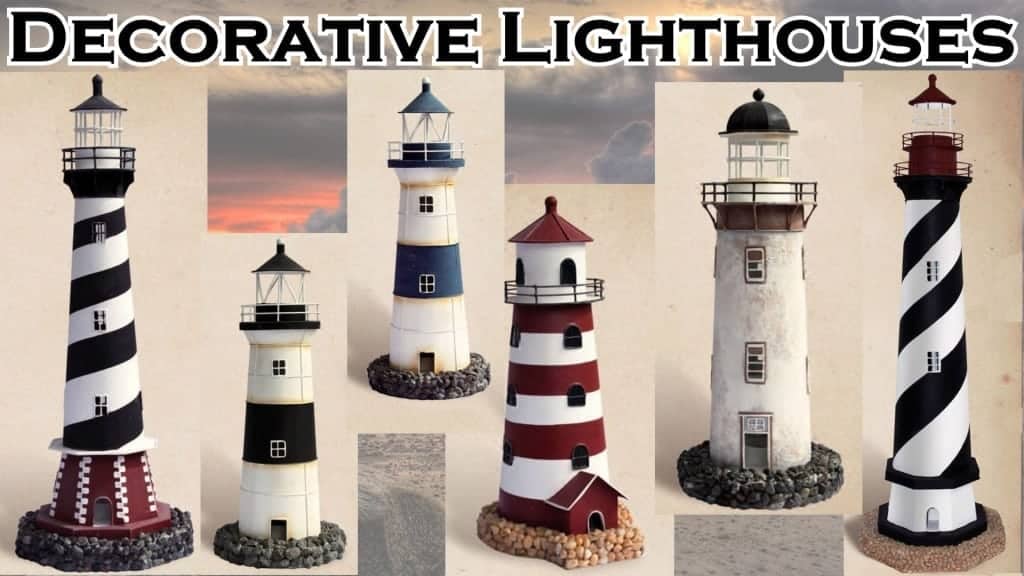 Decorative Lighthouses – Click Here
Let's face it, in todays economic times, not every Lighthouse connoisseur can afford to purchase an 8Ft. replica of their favorite lighthouse. The Lighthouse Man offers a line of smaller decorative lighthouses that are more affordable and still offer the same authentic lighthouse style. Our decorative lighthouses are just the right touch for sitting or family rooms.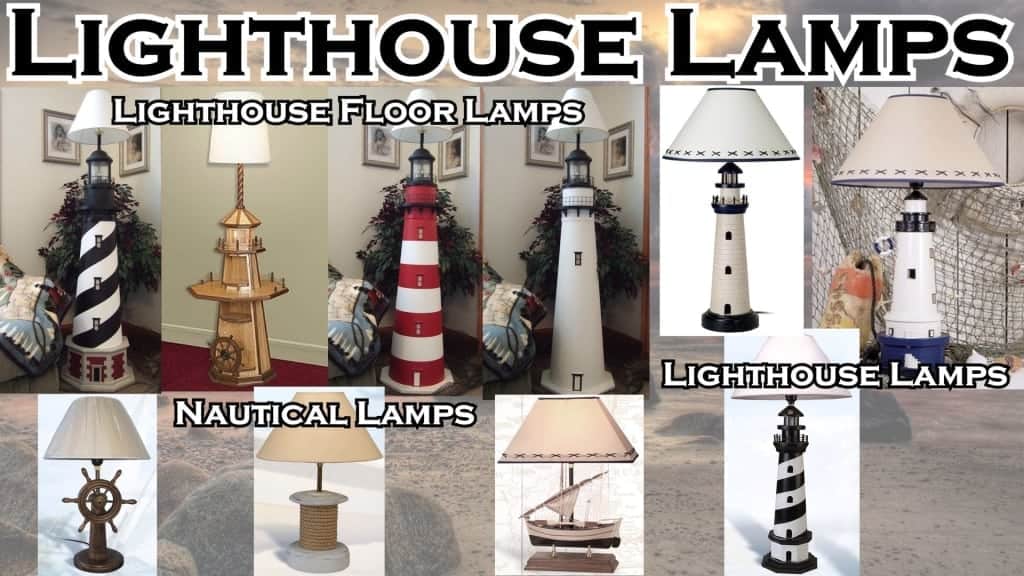 Another piece of Lighthouse decor from The Lighthouse Man is our line of Lighthouse Lamps. We have three styles of Lighthouse Lamps to offer customers.  We have the standard lighthouse lamps which are suited for display on end tables or night stands, the larger Lighthouse Floor Lamps which work well in more spacious family and living areas, and the Nautical themed lamps which are more conducive to smaller endtables and nightstands.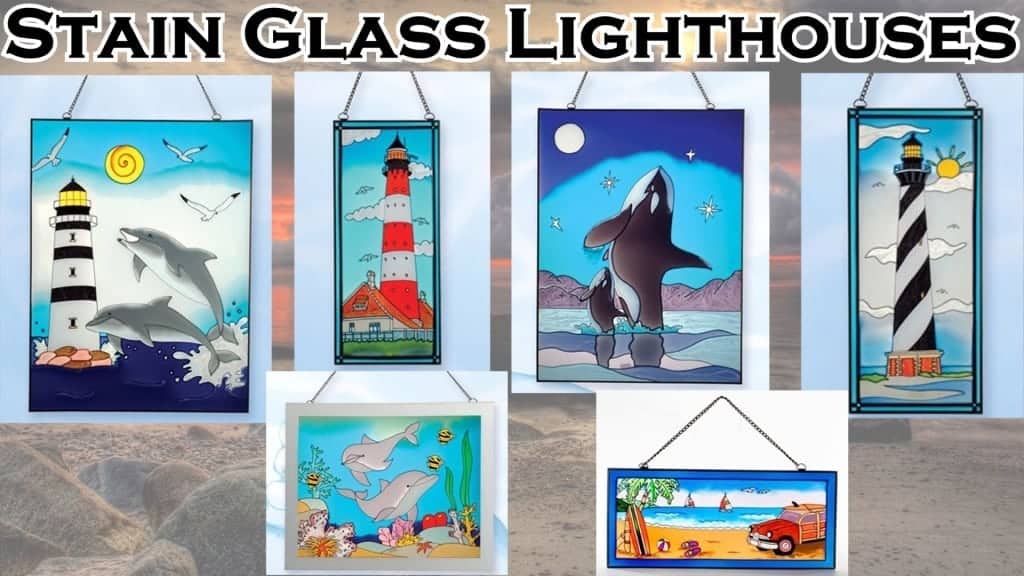 Stained Glass Lighthouses – Click Here
The final touch to our line of Lighthouse Decor is the Stained Glass Lighthouse pieces. We have a variety of shapes and sizes to help brighten up any window of your home and provide a warmth and love of lighthouses any time of day.  Have a look through our Stained Glass Lighthouse pieces and choose a gift to brighten someones day.