DIY Lighthouse Kits & Plans
Looking for a DIY (Do-It-Yourself) project that will enhance the look of your lawn? 
Well, let The Lighthouse Man help you with one of our DIY Lighthouse Kits & Plans.  With our help, your neighbors will be stopping in just to look at your yard. 
Our DIY Lighthouse Kits & Plans are designed to provide you with the most detailed step by step instructions to make this Do-It-Yourself project  feasible and fun!  The Lighthouse Man Ornamental Lawn lighthouse kits come in three sizes and a variety of colors to match lawn furniture or the trim around your house. Come check us out for your next DIY project.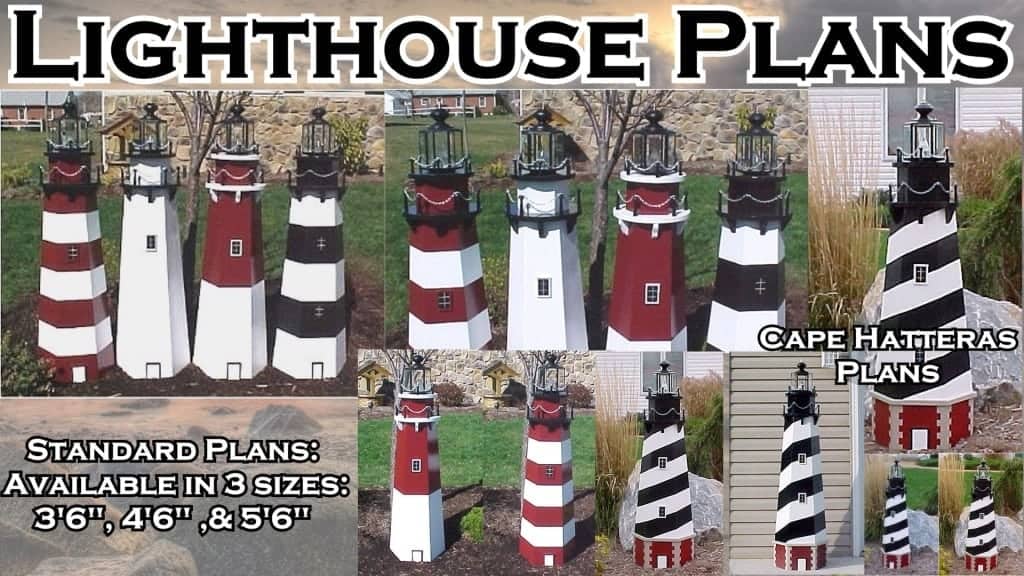 Are you a Do-It-Yourself hobbyist looking for your next project?  Why not check out The Lighthouse Man.  We Have DIY Lighthouse Kits & Plans that will have even the most rudimentary skilled DIY enthusiasts jumping for joy.
Our Lighthouse plans come in several styles and sizes to accentuate any lawn, deck, or porch.  The DIY Lighthouse Kits & Plans come with step by step instructions, visual aids so you know what each step should look like upon completion, and a full painting schedule to assist you in your progress.  Check us out and let The Lighthouse Man help you with your next Do-It-Yourself project!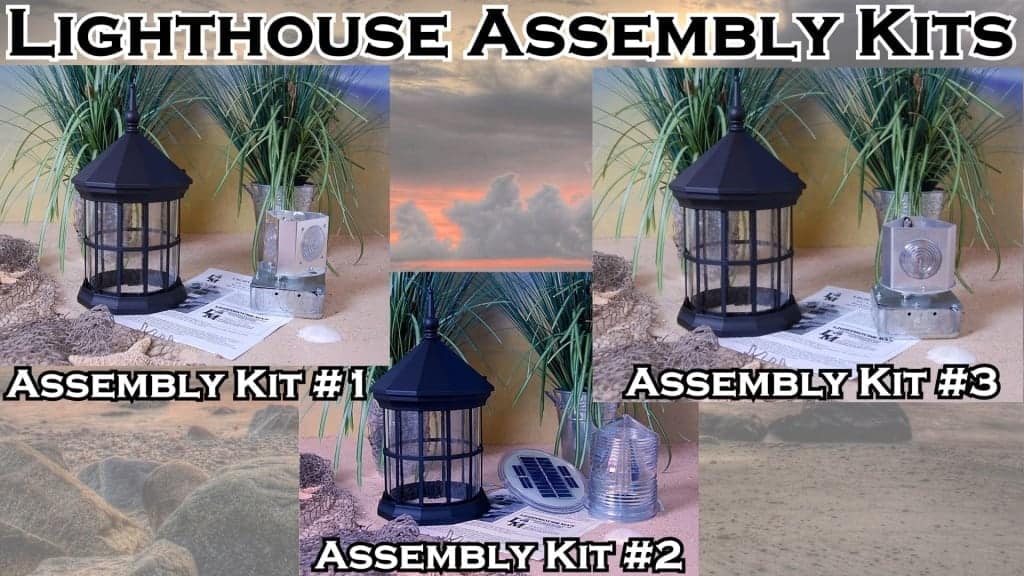 The Lighthouse Man offers complete Lighthouse Assembly kits for the Do-It-Yourself hobbyists out there. There are 3 complete Lighthouse Assembly Kits that can be purchased .
The Assembly Kits include working lighthouse plans, an exterior light kit, and a revolving beacon or a solar beacon depending on which kit you choose.  DIY patrons will love this convenience of an all in one kit.
We love our Do-It-Yourself customers and we want to help you in any way we can.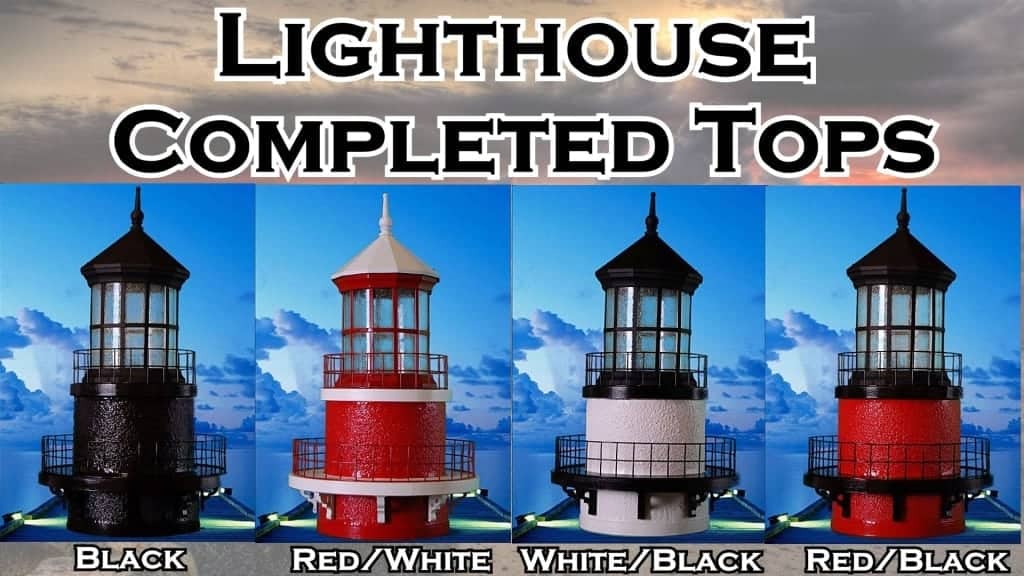 The most difficult part of your DIY Lighthouse kits and plans project will be the top section that completes your lighthouse.  It can make or sometimes break your project.
At the Lighthouse Man, we would like to make your life a little less stressful when completing your project.  Let us provide you with a completed lighthouse top that will show off your lawn lighthouse project magnificently!  The Lighthouse Man staff builds the lighthouse tops from the bottom up.  Assembly for this top can take up to 2-3 days here at the factory thus showing that our deluxe tops take as long as your entire lighthouse build!  Again, you can easily build a top from our working plans, but we also wanted to give you the customer an option to add a much more detailed top to your lighthouse project.  Happy building !!!
Why Choose the Lighthouse Man
for your Kits / Plans ?
First, the Lighthouse Man is the LEADING Manufacturer of Custom Crafted Lawn Lighthouses and Lighthouse Accessories.  In addition we are widely recognized for our high quality products and our outstanding customer service.  We take great pride in our products and we will help you build the lighthouse of your dreams.
Outstanding Customer Service.   We want to help !!!
Easy to follow Step by Step Instructions
Each step includes pictures to assist with your progress.
Detailed Material List
Full Cutting Schedule
Painting Schedule
Tips and trick are provided to assist you.

Largest selection of lighthouse lighing accessories on the market.
We carry a full line of replacement parts.  We are the ONLY Manufacturer that does this!!!
Our Products are Built in the USA,  Built to LAST
Over 20 plus yers of Experience in building custom crafted lighthouses.
This might sound funny, but we actually answer the phone🙂   Please note: Most of our competitors don't even publish their phone number.  Give us a call today 570-523-0813
We help EVERYONE with FREE Consiltations even if you did not purchase from us. Again We want to Help!!!