The Lighthouse Man Knows the


ART of Customer Service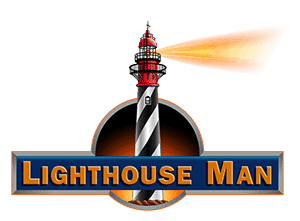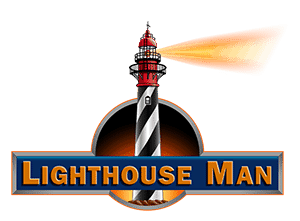 *

A

ttention – We strive to make our customers feel like they are our top priority
*

R

espect – We recognize our customers value.
*

T

ime – We take the time to understand our customers questions or concerns
Our Customer Service motto really boils down to these three basic keywords or ideas. We give our customers the attention they want, the respect they deserve, and the time to answer their questions and take care of their needs. I know it seems very simple, but it totally depicts everything a customer is really wanting or asking of a business when he or she has a problem.
We at the Lighthouse Man think that more than ever the modern customer is a pretty savvy consumer. He or she hears what you say and promise and then watches closely to see if you deliver. You've probably had some experiences as a customer in which a company's walk didn't match its talk, and you probably took your business elsewhere. The Lighthouse Man works very hard to provide a positive experience to every one of our customers.
The Lighthouse Man is also aware that as a small business we need to do more than just sell products. We also need and want to build relationships with our customers. Customer service is a key part of the promise that our brand makes to our  customers. We understand that Customer Service is more than just providing answers. It's helping customers even when they don't know they need help.  It's teaching them how to do more with our products.  It starts with a smile and a friendly word, and finishes with sharing our expertise even if it has nothing at all to do with our products.  We want to earn your business by providing you with an outstanding product and then backing it up with our friendly customer service.  Knowing and following the ART of Customer Service is just another reason why we are the Leader in our industry.